Preventing Workplace Harassment (English)
Preventing Workplace Harassment (English)
Offered By
پیشکش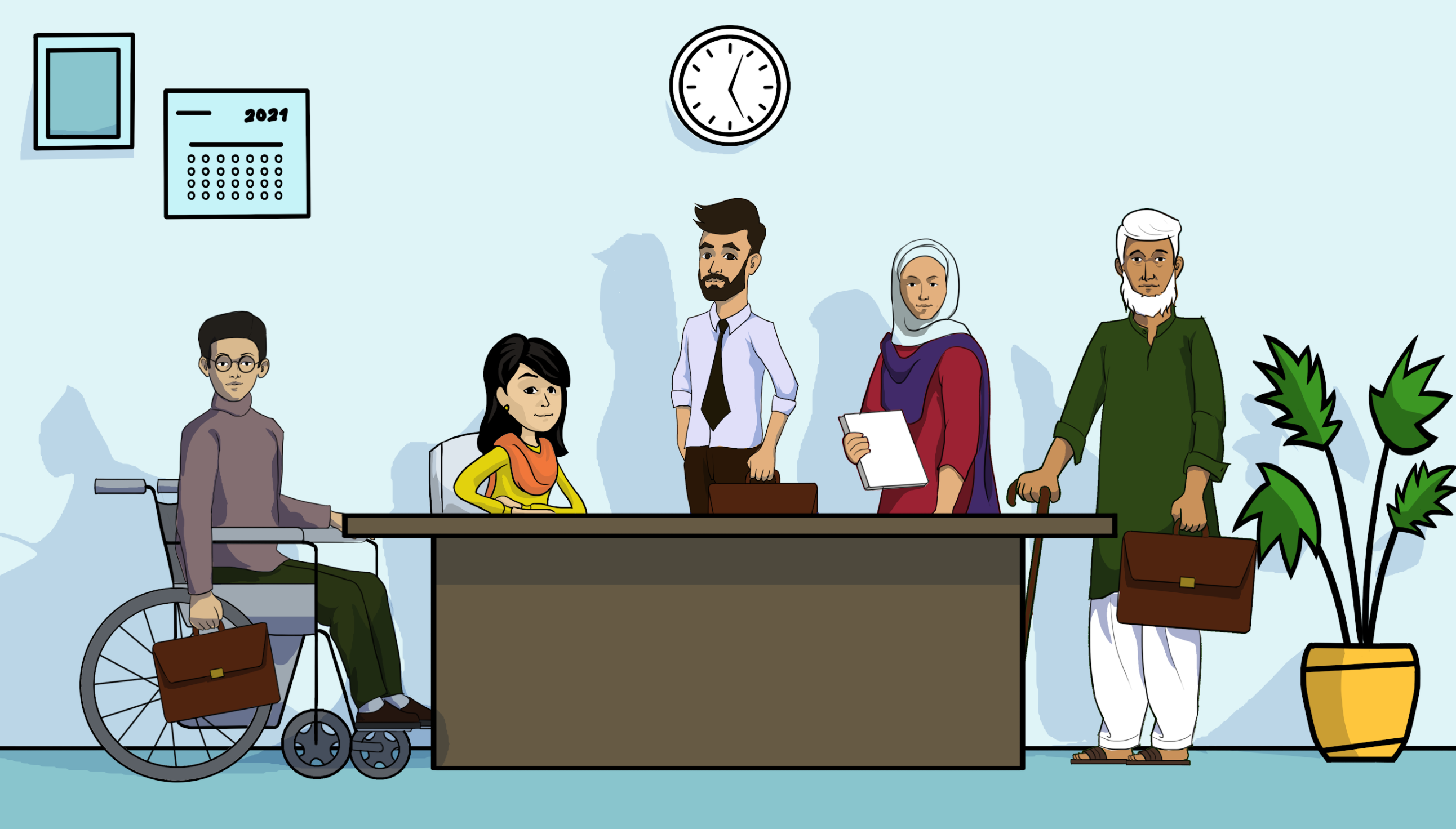 About this training
Having a healthy and productive workforce depends largely on creating a work environment that is both safe and respectful. One major aspect of this includes actively curbing the prevalence of workplace harassment, a still-widespread social ill. Workplace harassment often takes different forms, some of which are quite common. This makes it an issue that is difficult to identify, report, and prevent.
Through this training, you will develop an understanding of what workplace harassment is and why it is so important in the discussion on workplace culture. You will also learn about the different forms it takes, gain an idea of its prevalence in Pakistan, and, in the deeply upsetting event that you witness or experience any, how you can report it.
Learning Objectives and Outcomes
By the end of this training, you will be able to:
Understand the importance of respecting others' boundaries.
Recognize and identify the various types and sub-types of workplace harassment.
Able to distinguish between acceptable and unacceptable workplace behavior.
Summarize the impacts of workplace harassment on psychological health and workplace performance.
Recognize the prevalence of workplace harassment in Pakistan, and what its legal consequences are.
Carry out the necessary steps to report an incident of workplace harassment either formally or informally.
Understand the main channels to use when reporting workplace harassment, either those which are inside or outside the organization.
Offered By
پیشکش
ilmX
Start Date

تاریخِ آغاز

Language

زبان

English
Outline
What is workplace harassment?
People generally tend to connect the word "harassment" to only sexual harassment. But in fact, harassment can be of many kinds, and can include acts such as shouting, bullying, and discrimination. Understanding what kinds of acts fall under the ambit of harassment can help clarify which behaviors are not tolerated in a workplace context. The kinds of harassment we'll be learning about in this section include:
Non-sexual harassment
Sexual harassment
Discrimination
20 minutes to complete
How does workplace harassment impact people?
Knowing about the impacts of harassment is imperative to understanding why it should be taken seriously. In this section, you're going to have a look at the many impacts of harassment, including lifestyle and legal consequences.
What are the psychological and professional impacts of harassment?
What are the legal consequences of workplace harrasment?
15 minutes to complete
How can I know which behaviors are okay
Here, you're going to read through some practical examples of what is and isn't harassment, as well as what may count as inoffensive but problematic behavior. If you're still confused, make sure to read through the list of questions we provide; it'll give you a way to self-assess your conduct.
What is and isn't harassment?
Do I need to change my behavior?
15 minutes to complete
How can I report harassment at work?
Reporting harassment at a workplace can be quite context-specific, with different organizations having different policies and protocols. Regardless, some things are mandated by the law. Here, you'll learn what the basic process of reporting workplace harassment is, and which protective policies you're entitled to.
What is the process of filing a report?
What other avenues do I have?
Useful resources
30 minutes to complete
Frequently Asked Questions (FAQs)
What is the passing grade for this course?
The passing grade is 70% on the final assessment of the course, which is given some time after you've finished the course itself.
Will I receive a certificate for successfully finishing this course?
Yes, you will receive a printable version of the certificate in a PDF form! It will contain your name, and the name of the training you've completed.
Is this a 100% online course?
Yes, it is 100% online. You cannot take the course in an offline format.
Will I be able to access the course material after I finish the course?
Yes, you will be able to access the course material. However, the scores for your assessments, and completion rates for course materials, will not change.