Mental Wellbeing for Everyone
Mental Wellbeing for Everyone
Offered By
پیشکش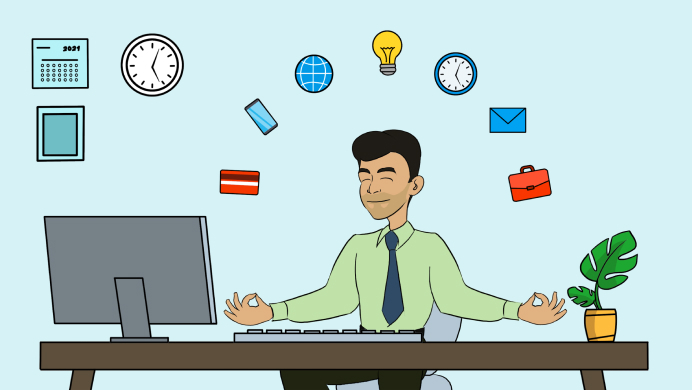 About this training
It happens to the best of us. We are otherwise dedicated and skilled workers, but then some incident takes place in our personal or professional lives — failing to meet a major deadline; being bedridden by illness; getting into a fight with someone we care about; or experiencing the loss of a loved one who has passed away — each of which can completely paralyze us. We either turn up to work, and fail to be productive — or we fail to turn up to work at all.
According to the JPMA, 6% of Pakistan's population suffers from depression, and about 90% of office-goers say that workplace stress negatively impacts their work-life balance. What's worse: since this figure only represents documented cases, it is largely understated, and only accounts for one mental health condition out of many.
Poor mental health is a serious problem. It can suck the joy out of life and make it more difficult to do normal tasks. As colleagues and managers, it is our duty to recognize poor mental health at the workplace, acknowledge its effects, and provide support to those who might be suffering from it.
In this training, we will learn about the importance of good mental health, how poor mental health impacts us, and how we can foster a culture at the workplace that allows us to be our best selves.
Learning Objectives and Outcomes
By the end of this training, you will be able to:
Define "mental well-being" and explain its importance.
Give examples of the ways in which poor mental health can affect different aspects of our lives, such as professional, social, emotional, and so on.
Explain the individual factors that contribute to a sense of mental well-being at the workplace.
Recognize psycho-social hazards that exist at the workplace.
Describe different mental health issues and recognize their signs and symptoms.
Apply a procedure of mental well-being check and care at your workplace.
Adapt healthy mental health practices to benefit your mental wellbeing as you work from home.
Offered By
پیشکش
ilmX
Start Date

تاریخِ آغاز

Language

زبان

English
Outline
Understanding mental wellbeing
We're going to start off with the basics, filling you in on why you should care for your mental health, and what usually troubles it, in the following units:
Why is mental wellbeing important?
What disrupts mental wellbeing?
What are some common mental health issues?
18 minutes to complete
Taking care of your mental wellbeing
Having gotten a solid grasp on the fundamentals, we're going to move on to the more practical things. Mainly, we'll cover what allows a workplace to be beneficial to one's mental wellbeing, and the things you should be doing to help your mental health. All this and more, in the following units:
What are the essentials of mental wellbeing at work?
What should I include in my mental wellbeing practice?
How can I deal with a stressful day at work?
Mythbusting activity!
20 minutes to complete
Conducting a wellbeing check on others
Finally, once you've taken care of yourself, it's time to look outwards and see what you can do for others. Creating a workplace that nurtures mental wellbeing is a collective activity, and you can learn how to contribute to it, by going through the following units:
How can I tell if someone is in mental distress?
Password management
How can I help them?
12 minutes to complete
Wrapping up
Before we finish the training, we leave you with some essential resources that can help you in your quest to becoming a mental health warrior, in the following units:
Useful resources
Farewell
5 minutes to complete
Frequently Asked Questions (FAQs)
What is the passing grade for this course?
The passing grade is 70% on the final assessment of the course, which is given some time after you've finished the course itself.
Will I receive a certificate for successfully finishing this course?
Yes, you will receive a printable version of the certificate in a PDF form! It will contain your name, and the name of the training you've completed.
Is this a 100% online course?
Yes, it is 100% online. You cannot take the course in an offline format.
Will I be able to access the course material after I finish the course?
Yes, you will be able to access the course material. However, the scores for your assessments, and completion rates for course materials, will not change.